IN MEMORIAM OF Doris Gene Long Shell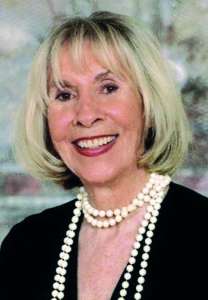 Doris Gene Long Shell, 91, passed away on Friday, Dec. 18 at her home in Palm Beach Gardens, Fla.
Born November 5, 1924 in Pennington Gap, Virginia the daughter of David Charles Long and Leva Leana Alvis Long, she was preceded in death by her husband, Robert L. Shell, Sr.; son, Wendell Craig Shell; brothers, Ernest K. Long, David L. Long, James J. Long; sisters, Velma M. Long, Gwendolyn M. Long and Emma R. Long.
Doris, nicknamed Dot, lived life to the fullest. She was a world traveler, loved nice dinners, good parties, cruises, football in the fall and basketball in the spring. She was universally loved and respected by employees, friends and customers of Permco, Inc. in Streetsboro, Ohio where she retired as Executive VP and Vice Chairwoman. She was VP of Locks of Love and dedicated to the communities she lived in of Streetsboro, Ohio, Palm Beach, Fla. and Huntington, W. Va.
She is survived by a brother, Thomas G. Long (Oillie); sons, Robert L. Shell, Jr. (Lena), Bernard D. Shell (Laurie) and daughter-in-law, Cathy S. Shell; grandchildren, Robert L. Shell, III (Kim), Philip Todd Shell (Shelley), Lisa Shell Straehle (Joe), Danielle R. Shell, Heather M. Shell, Sheridan Yarberry and Cody Shell; great grandchildren, Robert Shell, IV, Samantha Shell, Victoria Shell, Blake Shell and Joey Shell.
A memorial service will be held Tuesday, Dec. 29, 2015 from 1 to 3 at the Quattlebaum Funeral Home, 5411 Okeechobee Blvd. in West Palm Beach, Fla. There will also be a memorial service for the Permco family later in January. The family would like to thank the staff and nurses at The Nurses Registry of Palm Beach for their special care of Doris as well as Right At Home Care in Ceredo, W. Va. In lieu of flowers, she requested that donations be made to: Locks of Love, 234 Southern Blvd., West Palm Beach, FL 33405; The Parents Council for Developmentally Disabled, 2606 Brady Lake Rd., Ravenna, OH 44266; Huntington Little League 3 c/o Guyan International, 5 Nichols Drive, Barboursville, WV 25504; and No Perfect People, 400 Lakeview Dr., Coral Springs, FL 33071.